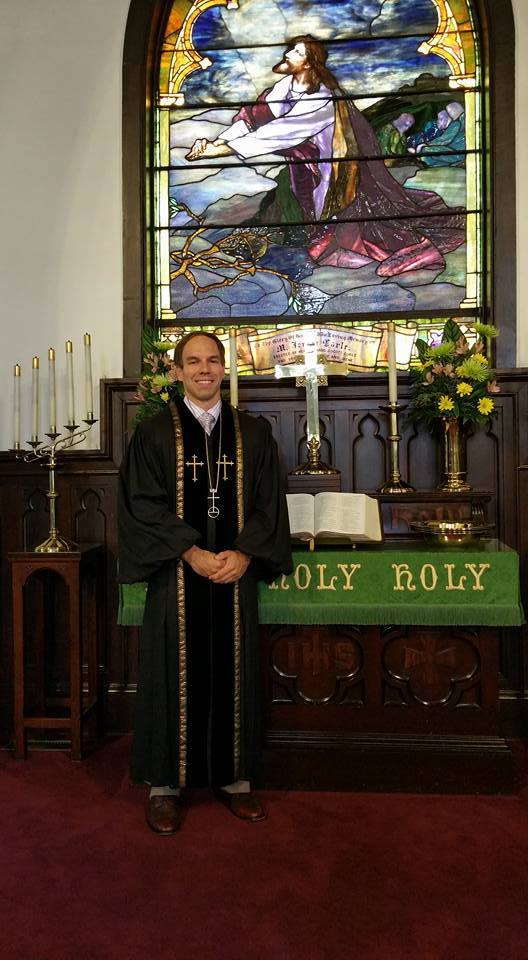 "Living Your Best Resurrection"
Everyone has probably heard some form of the phrase, "living your best life." That phrase can mean many different things to many different people. Perhaps success in your career is what matters to you most, maybe good health brings you satisfaction, or perhaps simply enjoying laughter and genuinely feeling happy is your best way to live. Many of us seek our "best life," sometimes in the material things of this world, sometimes in relationships with friends, family, and those we love, and sometimes in finding self-worth and maintaining a positive attitude. Yet how often do we seek out our best life in the Resurrection?
As a church family and as the church universal we have just celebrated the Resurrection of our Lord, but in this Easter Season how many of us will continue to live as the triumphant church of Christ by living our "Best Resurrection"? You may be saying, "Well I'm not dead yet, how could I live my Best Resurrection?" Actually you were dead, I was dead, and we all were dead until the stone was rolled away and Christ conquered death and sin forever. Each of us that believe in Jesus is now living as Resurrected and saved souls, no longer can darkness or the grave keep us down.
Yes, of course there is a final resurrection from death for all who believe and we will be taken up into heaven with our Lord and Savior, but why aren't we living as the saved and resurrected souls we already have been transformed into in this life? If we wish to truly live our "best life" we better start living as the redeemed and the resurrected! The things of this life: fame, fortune, good health, close friends and family, and even self-developed contentment will not truly provide what you need to live your best. Instead we must all live our "Best Resurrection" and realize what God has done for each of us through Jesus Christ our Lord. We need to be alive in all we do, full of joy and love to share and willing to allow the Holy Spirit to take control!
The Spirit was alive during the Lenten and Easter Season at St. John's. We worked together and lived our "Best Resurrection." I am thankful for each of you in how you supported your church through many fruitful actions of the Spirit. Yet let us not allow this Spirit to fade into the warmth of vacations and busy summer schedules, instead may we carry the light of Resurrection Joy on all our journeys apart and when we are gathered together as the Risen Lord's Church. I hope each of you will continue to live your "Best Resurrection" as the beautiful month of May begins.
In the Peace and Love of the Risen Christ,
Pastor Brady