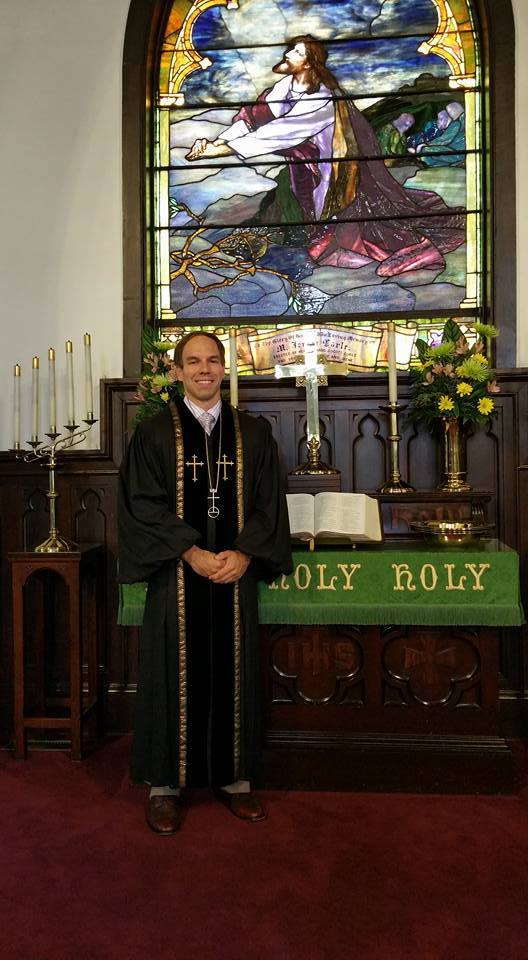 Be Active! Be Open!
As September begins many are already back into the routine of the fall season even before summer has ended. The children are back to school, Halloween and even Christmas decorations are stocked on the store shelves, and yes the church choirs have started practicing again. We tend to get into a summer routine and fall-winter-spring routine when it comes to life in the church. The latter routine is of course usually filled with more activity and more purpose. As our lives likely become more filled with tasks, plans, and events this month, I pray we all will be more active with the Lord inside and outside the church walls, and even more importantly that we are open to the Spirit's call to us and the Spirit that lives within our brothers and sisters.
First, let us be more active! Join a ministry team, attend a Sunday school class or bible study, open up those vocal cords and join the choir, or get involved with serving the children or youth in some capacity. The more active each individual in our church family becomes the more the Spirit grows and the potential for the kingdom of Christ is realized. That potential is so great, but it only can come from believers becoming more active in their faith. Imagine the impact we can have if each of us decides to be a part of something new in our church this September and upcoming fall season. Imagine the impact we can have on our local community if we continue to grow in outreach, in evangelism, and in love. Remember, there is nothing impossible with Jesus as our Lord and the Holy Spirit living within us!
Second, and maybe more importantly, beyond our action we must be more open! Our openness to accept the Holy Spirit's calling and urging is essential to living an active and faithful lifestyle. We must immerse ourselves in the presence of the Spirit through prayer, study of thy word, and surrounding ourselves with others who are filled with the light of our Savior. The best methods for achieving openness to the spirit involve personal reflection, meditation, and prayer, but involvement with the family of God (the Church), and other believers is also essential to our active lives following our brother and king Jesus. Part of that involvement with the family of God, calls us to also be open to the Spirit within our brothers and sisters. We each have free will and free thought, and the Spirit can move each of us in many ways with many different fruitful gifts. Our openness to each other is essential to growing together as a church family and to individual spiritual growth as well. We must seek to be less judgmental and more compassionate. We must be open to different opinions, decisions we may not agree with, and yes even doing things differently and not like we use too. We must each allow the Holy Spirit to break down our individual and self-righteous longings, and in-turn be molded on a righteous path of unity, openness, and action together.
As Church life gears up in September, let us work together in unity and openness. May we seek to take action guided by the Spirit so that St. John's is a place of healing, learning, and love. May we also seek to be a beacon of hope and light in the darkness to our community and beyond. Be Active! Be Open!
In the Peace and Love of Christ,
Pastor Brady