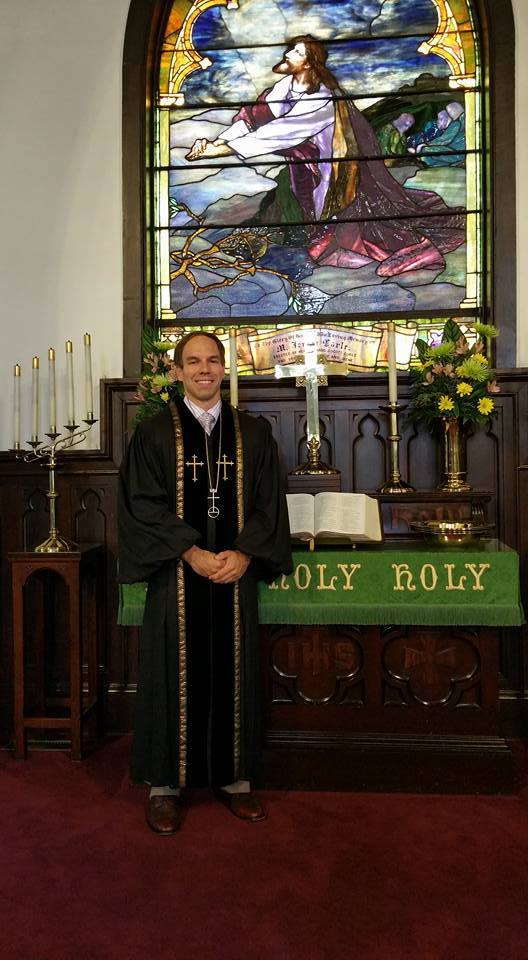 Two and a Half Centuries
Two hundred and fifty years is certainly a long time. After all, I'm 33 and not so long ago I would have thought that was old. Here are a few things of note that are less than 250 years old : human life expectancy in America in 2019, 78.7 years, and that's up from 56 years in 1919; the first electric light bulb was developed by Edison in 1878, that's 141 years ago, can you imagine a world without electricity? The United States of America was founded in 1776, that's about to be 243 years ago this July 4th. What's older than all of these things and is having its 250th birthday the 21st of June? Our Church!
This month we begin celebrating in earnest two and half centuries of ministry and bringing the light of the Gospel of Jesus Christ in Bedford and far beyond. What began on the colonial frontier as a small cabin and plot of land deeded by Lt. Governor John Penn to the Protestant Reformed and Protestant Evangelic Lutheran congregations on June 21st of 1769, has grown into two large brick churches and two vibrant congregations bringing forth the word of God in our historic town. We no longer worship in the same structure as our Lutheran brothers and sisters, yet we share a community together and a great history as well. St. John's today carries on the great Reformed tradition dating to the infancy of the protestant reformation in Europe. While we no longer have worship services in German, we do follow the beliefs of salvation by faith alone, that the word of God is meant for the eyes, ears, and minds of all peoples, and in the priesthood of all believers. As we look to the soaring beams of the sanctuary, see the bright sun shine through the beautiful stained glass, or admire the hand carved wood of the altar, imagine if these walls could talk. Think of stories that could be told and generations of new believers that were birthed on these grounds.
Join with us in June at our Celebration Cookout, June 22nd from 6-9 PM, and our Celebration Service and Outdoor Banquet meal, on Sunday June 23rd at 10:30 AM. More events and activities are planned for the remainder of the year as well and we hope you can join in and celebrate this special anniversary of a special family of God. May we continue to carry the light of our Lord and Savior Jesus onward through future generations, and may we remember and take pride in our storied history of the faithful. After all, 250 years is quite a long time!
.
In the Peace and Love of Christ, And in our shared celebraton:
Pastor Brady