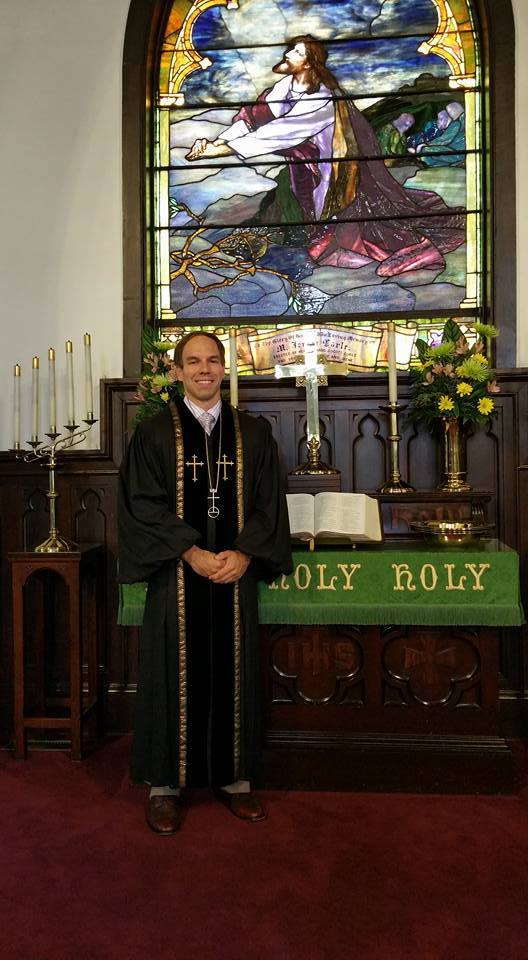 Light, in the Still, Dark Winter
What happens when the magical moments of Christmas Eve Candlelight Service end? What happens when presents are packed away for another day? What happens when the lights come down? Darkness, boredom, and sometimes doom and gloom approach our hearts and minds. The presence of the still, dark, and sometimes stormy winter sets in. Yet, in the cold, in the darkness, a light and warmth calls to each of us. This is the light that came in a manager at Bethlehem, this is the warmth of God's love which sustains and provides for the believer. Let us seek the light like the Magi, let us spread the warmth like the first believers, so we all can know and feel the Lord's Grace throughout the winter months.
Many of you know I have been going through some personal issues, that have caused some poor decisions and behavior in the past year, and I will be seeking to push that darkness, stress, anxiety, and pain away in the New Year as well. In January, I will be taking some time away and seeking treatment and rehabilitation for these issues and a time of rest and refreshment as well. Hopefully with God's light I will find comfort, peace, and new strength. Do not worry; St. John's will be in good care while I am away. As Consistory President, Doris Stiffler is the head of the church while I am away, and Consistory will provide leadership and care to our members and friends. A local Pastor I know well will also handle any emergency needs. I will be away for several worship services as well and we will have guest speakers from our own congregation to inspire and guide our worship times.
I will be keeping everyone in my prayers and pray you will lift me up as well. As the still, dark winter is now upon us it will be difficult to leave the Church family, my family, and a very special person in my life for several weeks, but I also believe it is needed to help myself heal and became a better man and better shepherd for our congregation. Please support our leadership during this time with your presence and sharing of your gifts in worship and in all church activities. Stay St. John's Strong for our Church family until my return, and let us seek the light in the darkness, and warmth in the bitter cold in this New Year together!
In the Peace and Love of Christ,
Pastor Brady