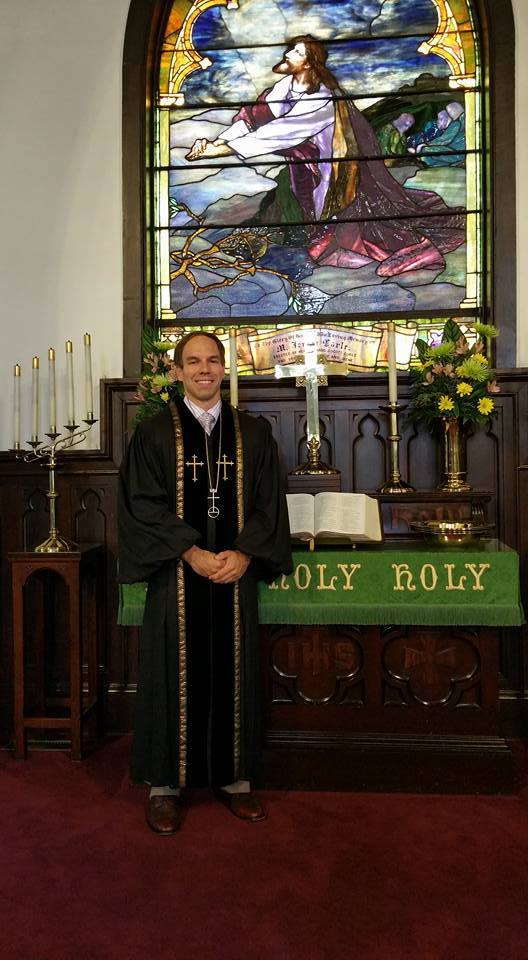 "Life and Action in the Spirit"
As we enter the steamy hot days of August, take some time to cool off in the winds of the Spirit. Well maybe the winds created by a fan or your air conditioner too! As you're doing so, remember God is all around you and as a believer He moves within you as well. The summer sermon series (last two Sundays of July and Sundays in August) is entitled "Life and Action in the Spirit." These sermons and scriptures are intended to remind us that God has purpose for us, and to spark movement in the Spirit that dwells within. Yes Pentecost was back in early June, but we need to not only have life in the spirit every day, we need to put that life into divine action!
God has anointed us for a purpose just like the prophets of the Old Testament, and just like the Apostles who took forth the Good News of Jesus Christ. We are called to proclaim the greatness of our creator and the grace and love of our savior to all of God's people. It is the Holy Spirit, the Advocate, that gives us the strength to take action and live a life for and in Christ. Yet even with the Holy Spirit as our guide, taking constant action in the name of Christ and simply living our daily lives is not promised to be an easy task.
Yes, bringing God's Kingdom near is no easy mission. The evil one tests us day by day, moment by moment, and yes at times we will fail. However, the Holy Spirit is always there to revive us and place us back on the righteous path. In the times we see only a dark world around us, and even in the times when we may feel lost and dead inside we must remember how God in a vision commanded Ezekiel to tell the dry bones to come back to life (Ezekiel 37: 1-14), and how God's spirit made new life possible, a new nation, and ultimately through Jesus Christ a forever kingdom of love.
All things are possible through our God! Why because His Spirit brought dry bones to life, His Spirit spoke in all languages at Pentecost, and His Spirit brought healing and miracles through the Apostles. What miracles will we see in our troubled world today? None! If we do not believe in and do not take action in the Spirit! Allow God's wonderful gifts to work through you and let us defeat the evil one at every opportunity by loving one another more fully and allowing the breathe of Spirit into our souls always!
In the Peace and Love of Christ,
Pastor Brady